PRESTIGE AND LUXURY FOR A STAY THAT WILL REMAIN IN YOUR HEART
The most beautiful Luxury Villas in Sardinia for your five-star holiday with your family in the most prestigious places in the island, just by the seaside.
We have chosen the most illustrious for-rent luxury Villas with private swimming pool and direct access to the beach; holiday houses and luxury villas in the wonderful Costa Smeralda, Porto Cervo, Porto Rotono and in several other places in northern Sardinia.
To receive further information and to book, visit our contact page and send us your request! Your holiday in the Sardinian Sea is waiting for you.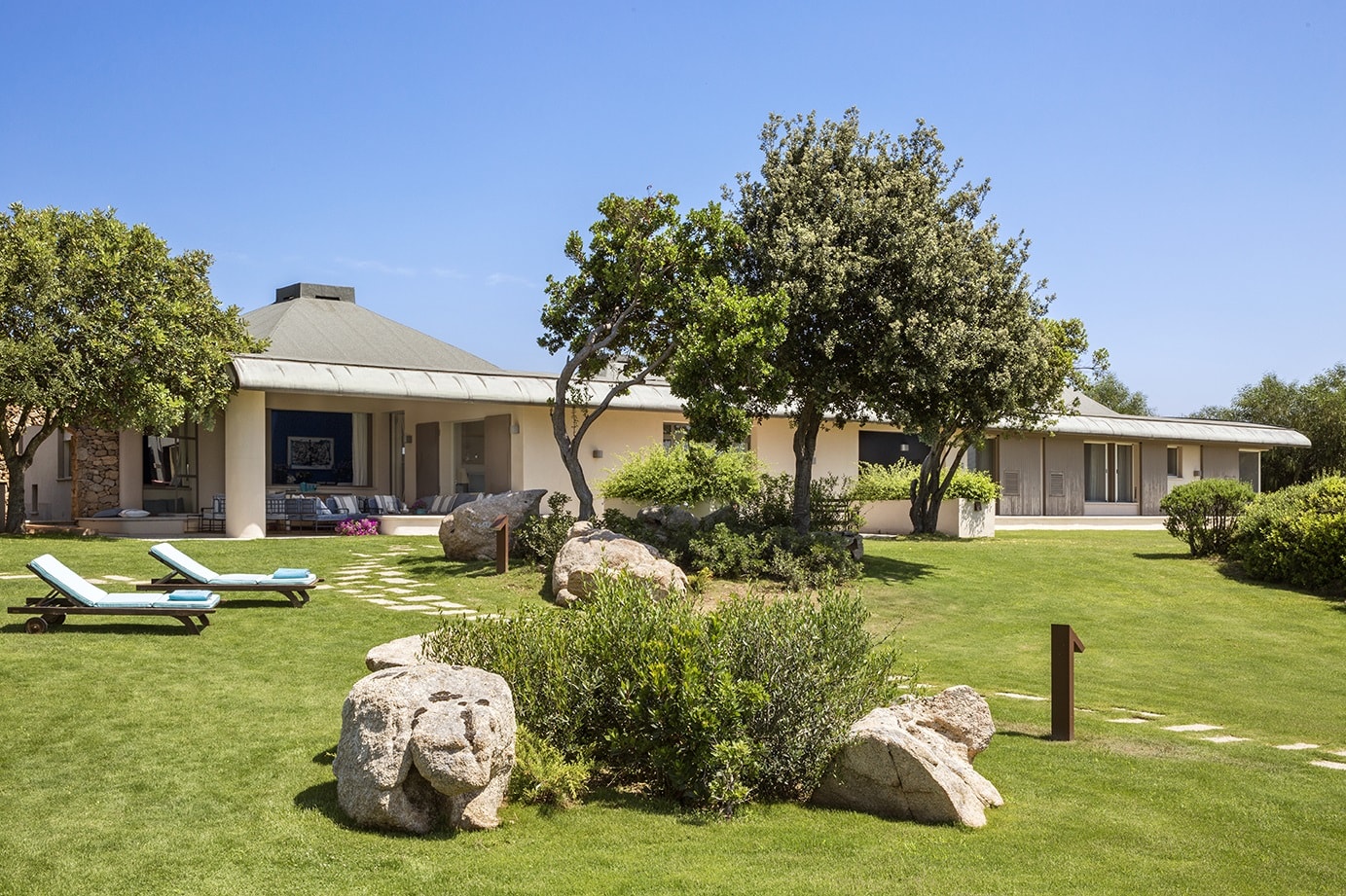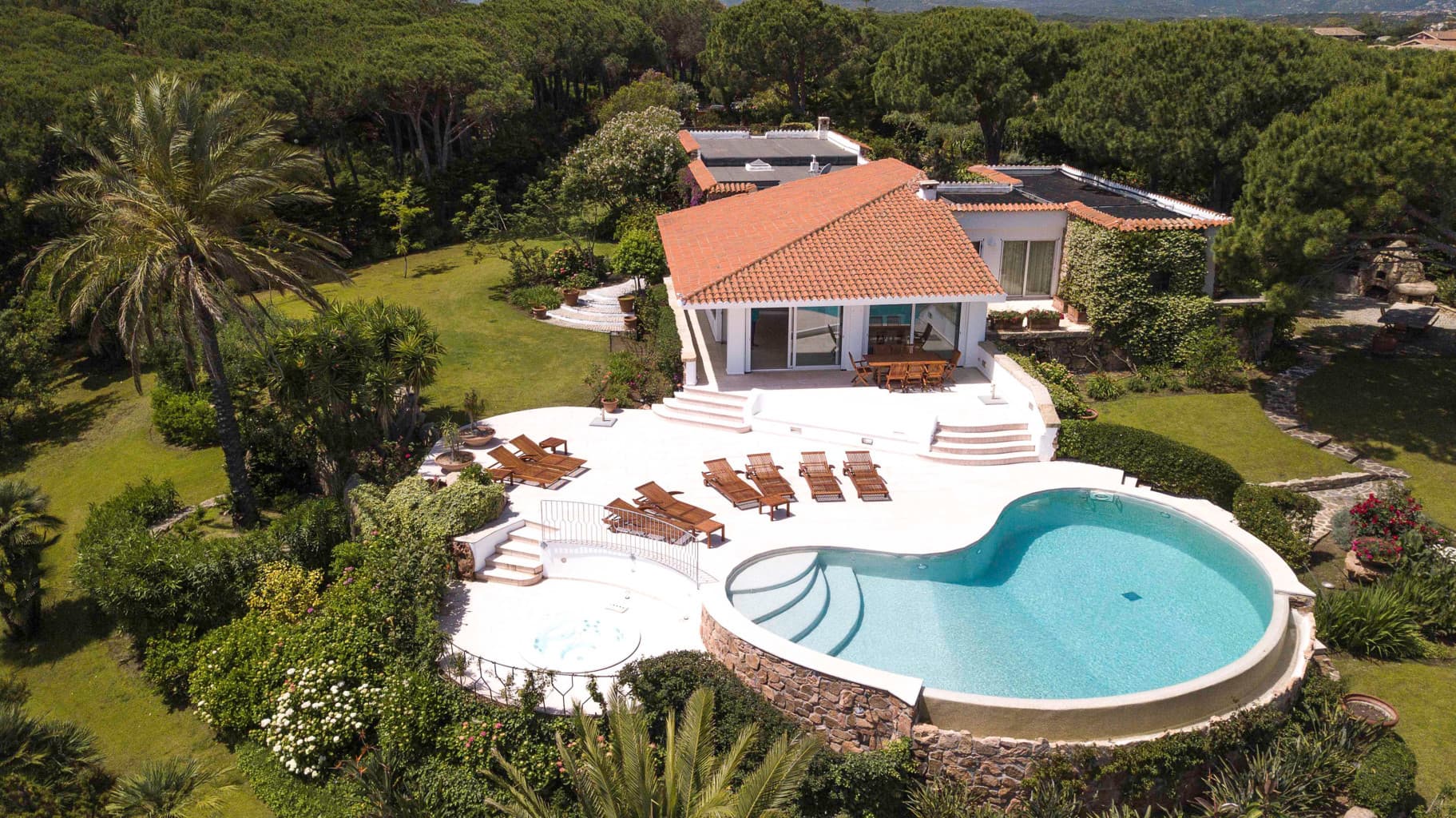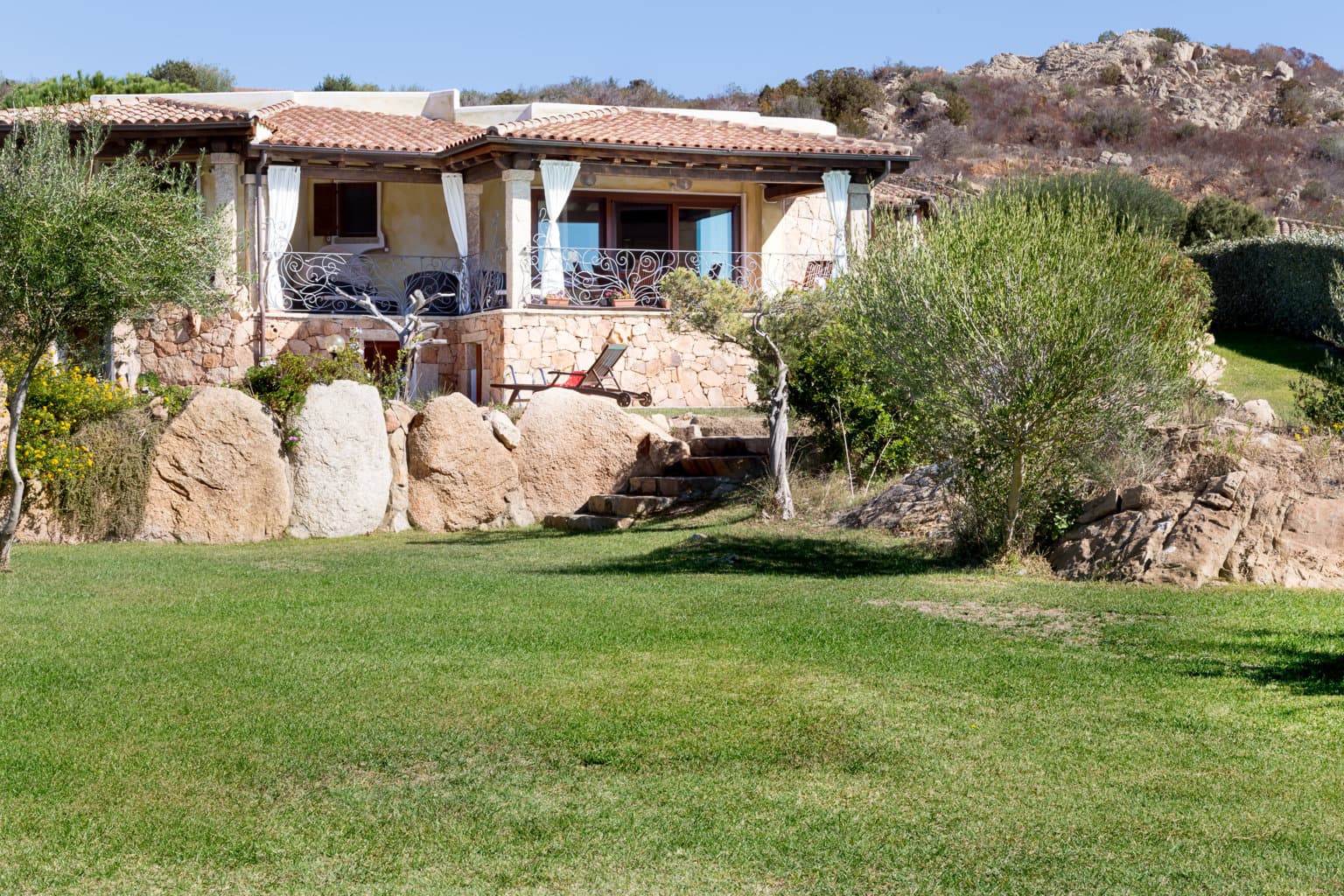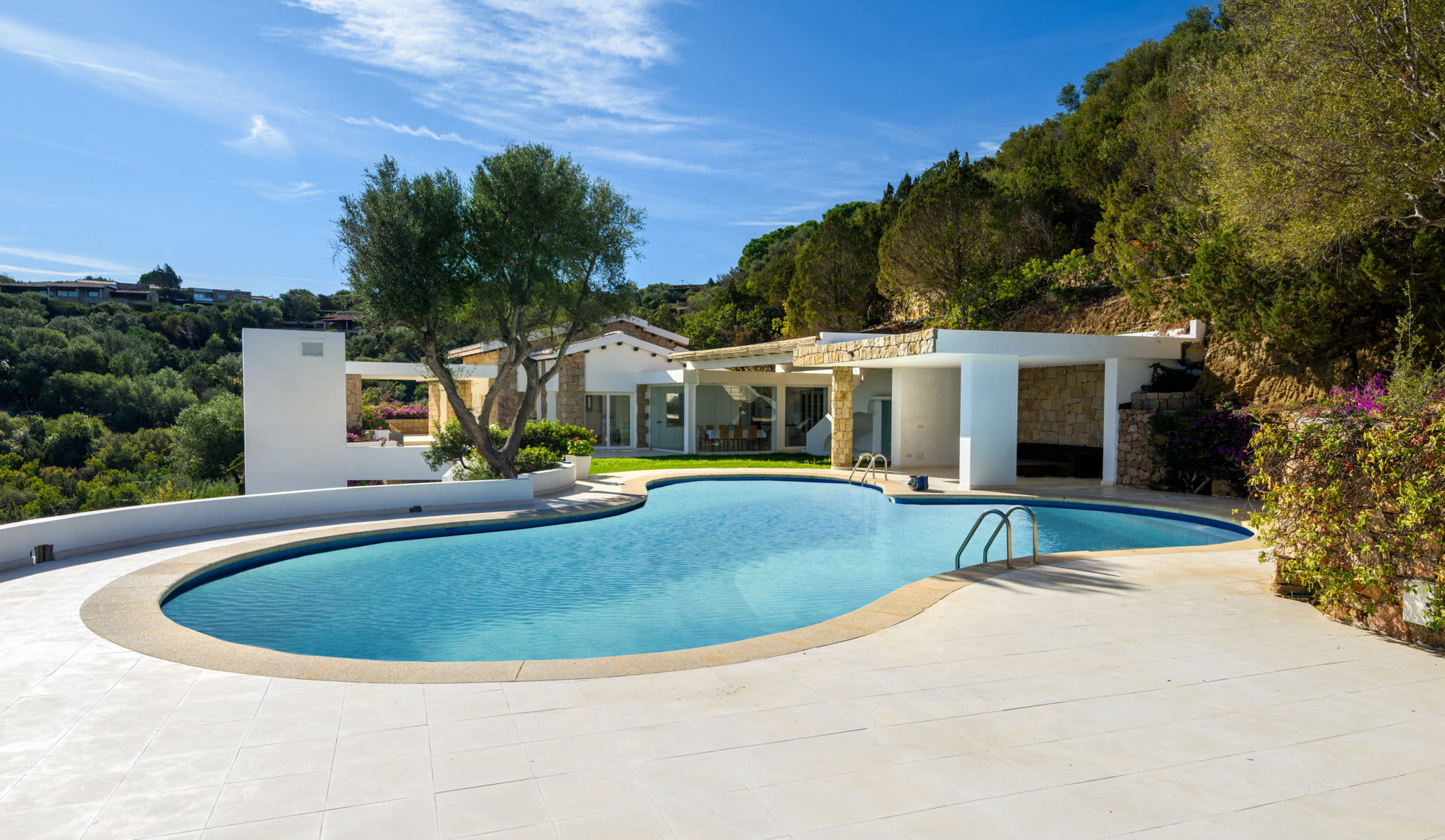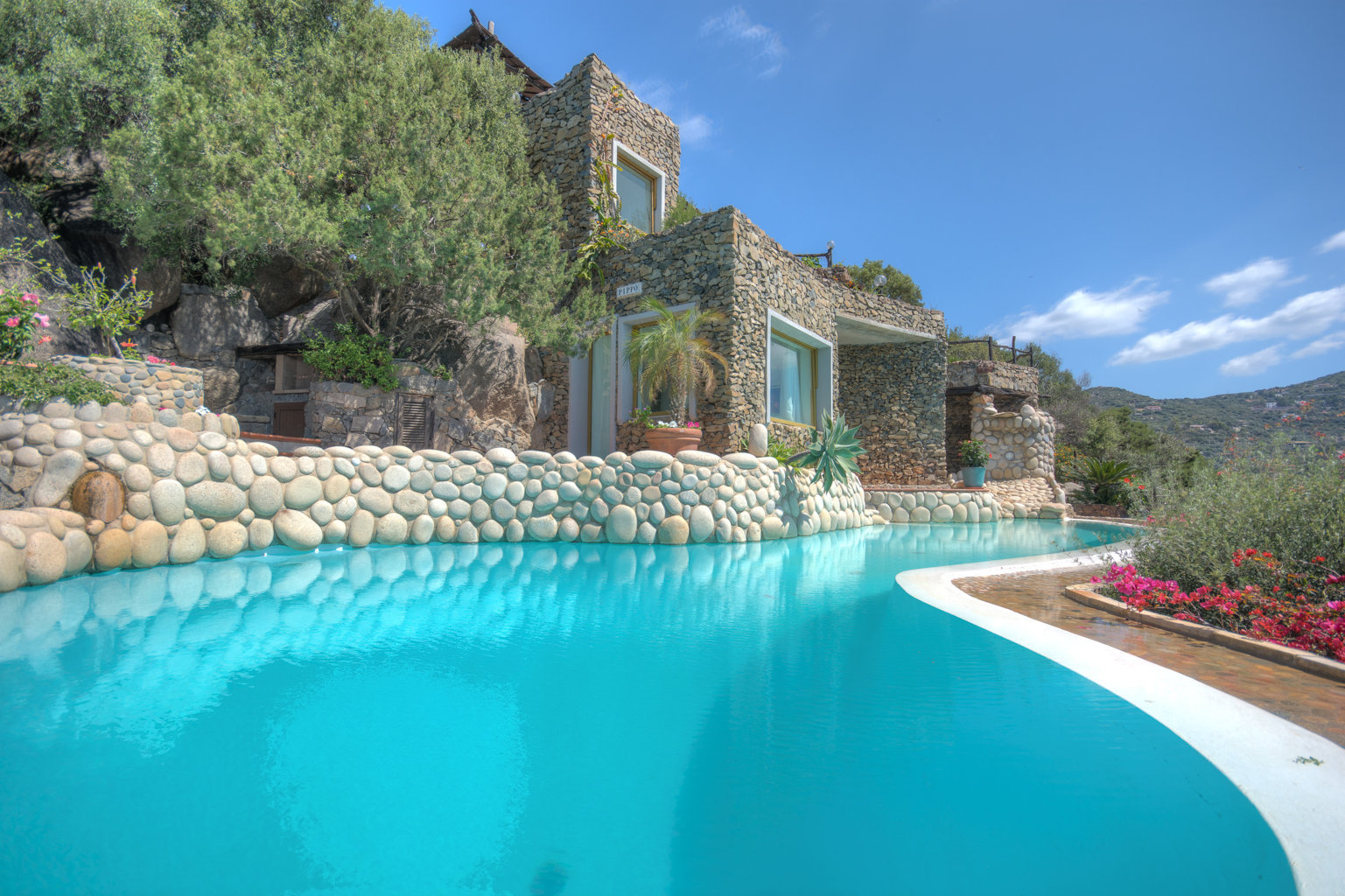 CAPO CODA CAVALLO ONE
Exclusive beachfront villa in an area of rare natural beauty.

Capo Coda Cavallo One is among the most sought-after in Capo Coda Cavallo zone. In a location of rare natural beauty, guests can relax and enjoy the essence of this remarkable Italian island during all seasons. It is the perfect property for entertaining friends and family, and also clients. With experienced staff, guests are always keen to return to this special villa. For the 2019 season, Capo Coda Cavallo One will have a large swimming pool.
CAPO CODA CAVALLO TWO
Waterfront property with spacious grounds and spectacular views in the beautiful marine protected area of Capo Coda Cavallo.

The property is surrounded by a large garden, sloping down to the sea, where there is a small private beach with pebbles, and an outdoor shower. There is a large BBQ area with grill, pizza oven and a large dining table. The living areas are spacious and bright, with picture windows and great views over the sea and isle of Tavolara. The sleeping areas are divided in two separate wings.
Capo Coda Cavallo is a granite peninsula 20 km southeast of Olbia: it is characterised by a succession of coves with sandy beaches and cliffs, covered with Mediterranean vegetation such as strawberry trees and junipers. The limestone cliffs of the isle of Tavolara, together with the isle of Molara and islet of Proratora, form a natural setting of exceptional beauty. The stunning beaches of northeast Sardinia, Brandinchi, Lu Impostu and Porto Taverna are within a few minutes' drive.
CAPO CODA CAVALLO FOUR
Beachfront property with large, well-kept garden, swimming pool and direct access to the sea.

Capo Coda Cavallo Four has spacious grounds, leading directly to the beach, a private swimming pool and far-reaching views of the bay. Open plan living areas lead to covered terraces, comfortably furnished for summer living. An advantage of the property is the short walk to the beach, as well as nearby facilities. Tennis courts, a mini market, restaurant and bars are less than a 500 meters walk. 
PUNTALDIA TWO
Exclusive sea view villa in Puntaldia, near San Teodoro. Within walking distance to Punta Aldia beach, part of the marine protected reserve of Tavolara, an area of outstanding natural beauty.

Puntaldia Two is a modern, single storey villa with fabulous views over the Mediterranean. This superbly designed contemporary home has six bedrooms and six bathrooms and can sleep up to 12 guests. It is air-conditioned throughout and features a fitness room, gym and Turkish bath. The extensive 4,500 sqm Mediterranean garden sweeps down towards the sea and includes an inviting swimming pool, terraces for al fresco dining and a BBQ. The property has wifi, video surveillance for added security and ample car parking.
Puntaldia is surrounded by some of the most beautiful beaches on the east coast of Sardinia: Lu Impostu and Cala Brandinchi to the north and La Cinta to the south. It is a popular destination where international celebrities can often be spotted.
PORTO ROTONDO THREE
Contemporary design waterfront property in Porto Rotondo with extensive grounds and direct access to the beach.

Contemporary design, chic and elegant, Porto Rotondo Three dominates the bay at Punta Lada. The modern design is open plan, with spacious living areas, indoor and outdoor dining and fully furnished relaxation zones. The predominance of white in the villa is in contrast to the many colours of the Mediterranean garden and sea.
TORRE DELLE STELLE ONE
Large property on the sea at Torre delle Stelle, with spectacular views of the beach and coast.

Large exclusive villa in a spectacular position above the sea with swimming pool, terraced gardens and verandas with views of the bay and beyond. The gardens offer various secluded areas among juniper trees, granite sculptures and pergolas, surrounded by the colours and scents of the Mediterranean.
The property is divided into five comfortable apartments, each consisting of two double bedrooms with ensuite bathrooms, living and dining areas and private terraces. Only one apartment does not have its own kitchen. The other four apartments have brand new, fully equipped kitchens, with a complete dinnerware service, coffee machine, kettle and filtered drinking water. All rooms have sea views. A gate from the property leads to steps (approximately 100) down to the sea and private bathing, away from the beach.
Torre delle Stelle is a small seaside village, on the southeast coast of Sardinia, between Cagliari and Villasimius, approximately 40 km from Cagliari and 15 km from Villasimius.
There are many white sandy beaches to explore in the area, between Torre delle Stelle, Villasimius and Costa Rei. The beach of Genn'e Mari is within walking distance of the villa. It has turquoise blue water and golden, fine-grained white sand. Nearby Villasimius has a marina, golf course, and all services and facilities.